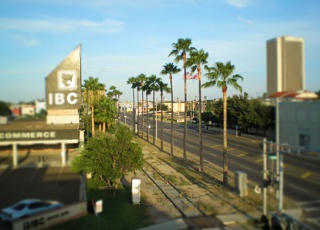 Imagine a world full of gadgets and computers that are woven into the fabric of our lives. Imagine our homes featuring electronics in every room. From auto dimming lights, selective sound systems, intercom systems, alarms, to locking technologies, the future is already here! Until recently the future was only limited to the hands of the rich. The good times are here and everything costs a lot less than it did before.
Keyless locking technologies are here. And they are more affordable than ever.
It's 2015 and today you can get more processing power out of your bottom of the line laptop than you could get for the most expensive computers 10 years ago. Along with these low costs for electronics there has also been a dramatic decrease in price for keyless locking technologies. Home owners today are opting to install keyless door locks. Why? Because keyless door locks benefits far outweigh traditional locks. Besides, the price for keyless locks is very comparable to standard locks, so why not install keyless locks considering their advantages?
Consider the advantages of keyless locks.
Keyless locks are easier to operate.
Never lose your house keys again.
A copy of the key cannot be made.
Much more convenient than regular locks.
Less expensive than they were 10 years ago.
 Automatic locking technologies are more secure.
Bluetooth capabilities connect to other devices.
The feeling of confidence in high security.
Access a building faster and easier.
High tech features look sophisticated.
Ability to operate the door remotely.
Once a gadget used by villains in the Hollywood the keyless lock is now commonplace in homes all across The United States. From biometric keyless locks, to the keypad lock, choosing the type of keyless lock that works best for you is a matter of personal preference and the application that the lock is used on.
Which keyless lock is right for your particular application?
Keypad keyless lock.
Fingerprint keyless lock.
Remote control keyless lock.
Voice activated keyless lock.
RFID keyless lock.
Ease of installation and overall low cost.
The cost to install keyless locks is close to the same price as installing a standard door lock and many of the same tools are required. Most average homeowners can install keyless locks if they can install a traditional door lock. Professional locksmith services charge between $20-$50 a lock to install depending on the amount of locks being installed and the complexity of the lock. If you live in the area contact us for more information on pricing and availability.