Locksmith Harlingen Texas
A trusted 24/7 locksmith provider for McAllen Texas and surrounding areas.
FREE QUOTE
Harlingen Locksmith Services- Professional and Fast! – (956) 508-8090
Are you looking for quality locksmith Harlingen TX service? If so, McAllen Locksmith Pros are ready for your call. We provide round-the-clock complete locksmith service, from vehicle door unlocking to residential or commercial locksmith services in Harlingen and the surrounding areas. You're never stranded when our mobile technicians are on call 24 hours a day to resolve your lock problem. You can call us day or night if you have a residential, commercial, or automotive locksmith concern.
Our Harlingen Locksmith Services
Locked yourself out of your car? It happens to everybody at least once and to sometime multiple times. Luckily, getting you back into your car is never a problem for our Harlingen Auto Locksmith Team. We use the most innovative and safest methods of unlocking your car to get it open and get you on your way. We also provide car key replacement and car ignition repair or replacement. Our automotive locksmiths are available 24/7 for any car locksmith issue in the Harlingen and McAllen area.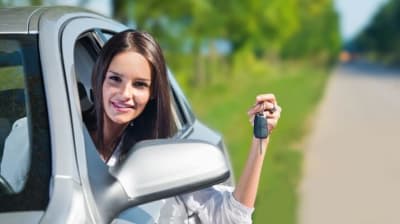 Our residential clients can depend on us in an emergency with prompt lockout service and damage repair. We service residents who live in apartment complexes, condominiums, and single family homes. If you need us to open an outside door, an internal door or garage door, we have the all the professional tools to provide property access and security. We can also replace door locks and install locks on new doors.
For commercial property owners we provide top-of-the-line commercial locksmith services, including door lockouts, lock replacement, master key systems, access control systems and safe cracking. We also provide security system installation which is one of the services that can help you secure your property. Our dead bolt locks, panic hardware, and security cameras will prevent unwanted access while keeping you, your employees and visitors safe.
Our reliability, professionalism, precision and promptness makes us your #1 choice for a locksmith in Harlingen Texas. When a locksmith emergency happens you should have our number handy and we at McAllen Locksmith Pros will be on your side for all your locksmith needs. Our locksmith Harlingen TX services are expert and affordable. We are a licensed, bonded and insured company supports our claim to provide quality locksmith service for all our customers. We are always available 24 hours a day, seven days a week.
McAllen Locksmith Pros – Harlingen Locksmith Services – Serving Harlingen TX and Surrounding Areas
McAllen Locksmith Pros ////////
McAllen Locksmith Pros is a highly recommended locksmith company in McAllen Texas and surrounding areas. We have a high reputation in the industry and among our customers.
Our company is licensed, bonded and insured, and we provide outstanding services. Our locksmith in McAllen experts are highly knowledgeable and are dedicated to ensuring complete customer satisfaction. Give us a call today and speak to our experienced customer service agent.
Save Money & Request Service Online
Click the button below to fill out our easy Online Request Service Form and you can pick from your choice of coupon for the service you need.
This form provides our dispatchers with the information they need to process your request quickly and accurately so we can save you time and money.