We've been lied to! It's 2015. Where are the flying cars, hover boards and futuristic Nike tennis shoes like in the Back to the Future movie trilogy? You would think that by now we would no longer be using traditional keys to unlock doors, but here we are still using this outdated locking technology.
Au contraire, digital locking technology is here and widely being used.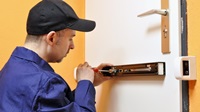 While the average person does not use digital locking technologies, the technology is in use all over the world. You see digital locks in commercial properties, government buildings and especially hotel room key cards. What most people do not see is that this type of locking technology is being used in residential applications, but it is just not as prevalent quite yet.
Are you considering installing new locks on your home? Why not install digital locks?
The benefits that digital locks have over traditional mechanical locks are endless. From their high security, ease of use and longevity digital locks are the best choice when choosing to install locks on your residential property.
Top 5 benefits that digital locks have over mechanical locks.
Ease of use: Digital locks are easy to use. With digital locks you never have to worry about sticky keys or jammed bolts, simply swipe your keycard or touch the number pad.
More secure: Digital locks are much more secure than traditional key locks. Since there are no pins within a digital lock it cannot be picked.
Convenience: Digital locks allow for the ability to reprogrammed or for old passwords or key cards to be voided. Easily issue a new pin or key card. People having the old pin or key card can no longer gain access.
Remote operation: Many digital locks offer remote operation features. This feature is wonderful for people who are not home but need to allow someone in to their home.
Always secure: Never again will you have to double check if you have locked your doors. Digital locks allow for the ability to always remain locked.
For their added benefits and features why not install digital locks?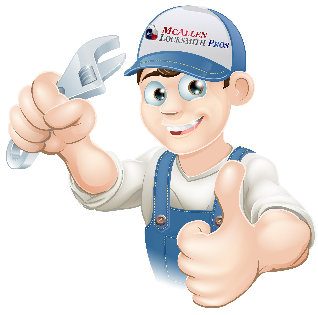 If you are thinking about installing new locks on your residential or commercial property then you will want to take a closer look at installing digital locks. Nowadays digital lock prices have gotten much less expensive and are affordable to everyone. You can get new digital locks installed for roughly around 25% more than the traditional key-type locks.
Did you enjoy reading this article that we wrote about digital locks? Super! Read all of our other wonderful articles that our dedicated staff here at McAllen Locksmith has written about the locksmith industry. Thank you for visiting us today.